SD Bell & Co., A Brief History
Over one hundred and thirty-five years ago, in 1887, Samuel David Bell founded the firm of S.D. Bell & Co Ltd, on the corner site of Church Lane and Ann Street, Belfast. Tea and coffee quickly became the mainstays of the Business, and by 1927 the Firm had expanded into larger premises on the corner of Ann Street and Victoria Street.

S.D. Bell's name and reputation flourished during the first half of the twentieth century, and quickly became synonymous with the best tea and coffee available, while the wonderful aroma of freshly roasted coffee permeated Belfast's streets.
By 1900, a further suburban Belfast site had been developed at the Knock junction.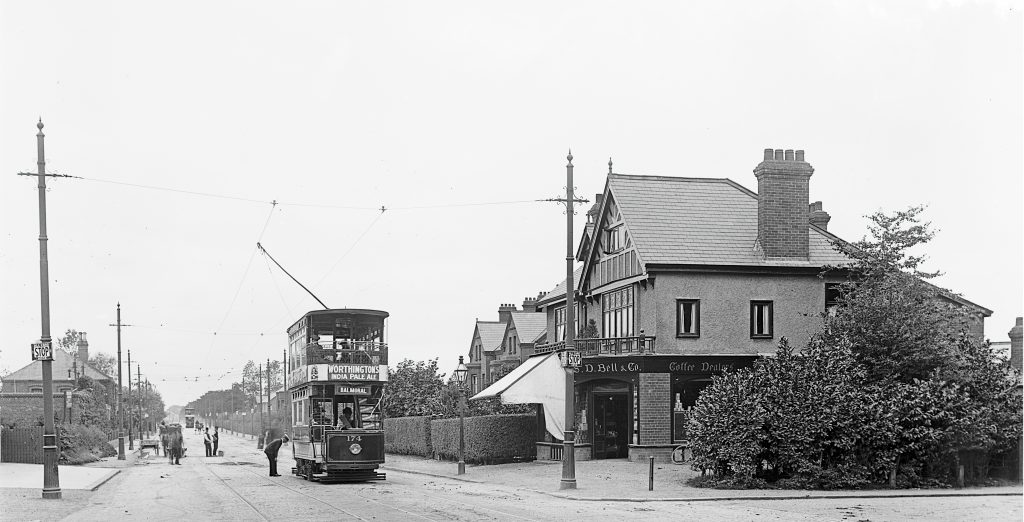 In 1973, Bell's moved from the City centre to Knock, which location now houses the current headquarters, and is the site of their coffee roastery and the popular 'Leaf & Berry' coffee bar. A one-time jazz venue, it is now a busy locus for business people, families and friends to meetup; many give it the nickname of the "East Belfast Stock Exchange"!
S.D.Bell's teas and coffees are available online, at Knock, in St George's Market, and throughout Northern Ireland, in quality hotels, restaurants and shops.
All who purchase our products are reminded of the company's long tradition of quality and service, first established by our founder, whose photograph graces our packaging.
Robert Bell, great-grandson of S.D. Bell, represents the fourth generation of this fine Belfast institution.